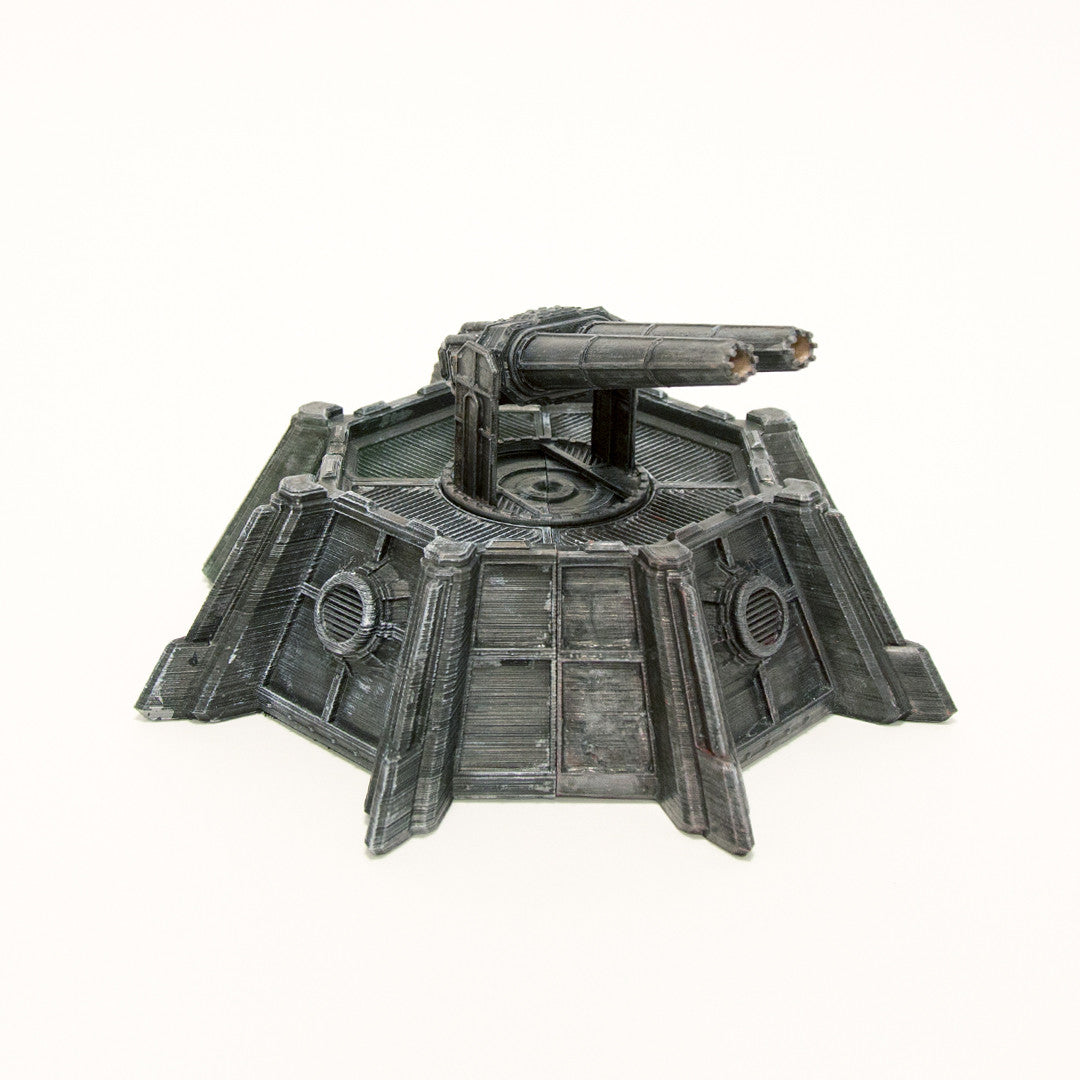 Anti Air Encampment
Combatting airborne villainy is a tricky business. The venture requires some very large guns and very large bullets.
The Anti Air Encampment is designed as a defensible garrison in addition to it's duty of handling the recoil from immense ordinance.
This item contains .ZIP file pack containing .stl files for optimized for a desktop fdm 3d printer. Currently the files are at 28mm scale but since they are digital, they can be scaled as big or small as your printer can handle.