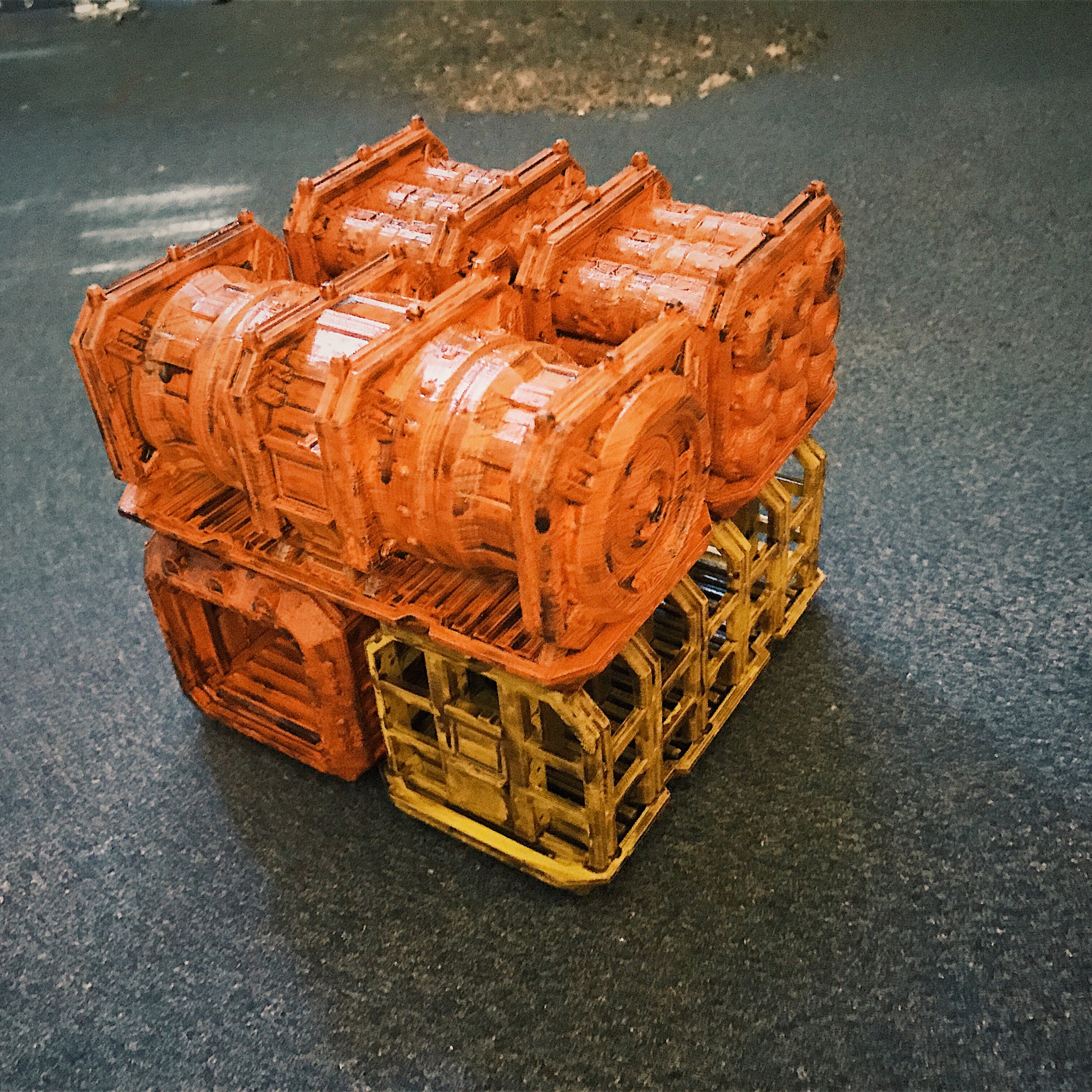 Orbital Navy Shipping Container
This isn't your grandparents shipping container. This is a Titan Class Model 86 climate controlled assault container. Guaranteed to get your cargo where you need it even if it's dropped from low orbit. In addition the Orbital Navy has given us 3 surplus containers. The containment container, fuel canister adapter, and the very lovely reactor model that will heat the hull of a starship to damn near balmy temperatures. Will also cause mild organ tingling if one stands too close. 
 As a bonus we are also including 2 sample files from the tower city. 
This item contains .ZIP file pack containing .stl files for optimized for a desktop fdm 3d printer. Currently the files are at 28mm scale but since they are digital, they can be scaled as big or small as your printer can handle.