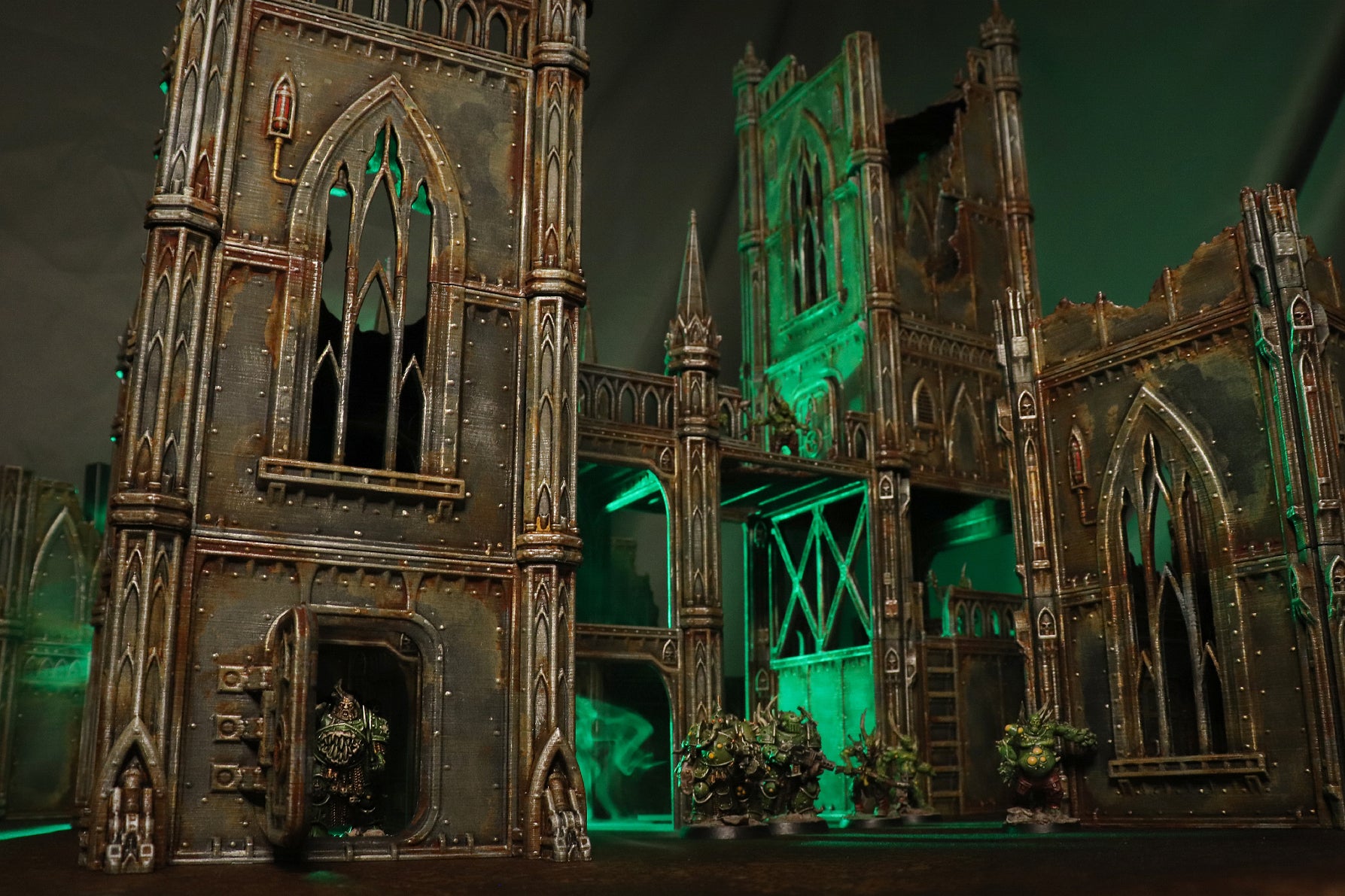 Forbidden War Set Late Pledge
This is the late pledge page for our latest successful kickstarter. It includes a brand new dark gothic style parts that are compatible with the WarLayer 4.0 system.

WarLayer models are optimized and rigorously tested for desktop 3D printing. Desktop 3D printers print at twice the resolution in the vertical axis so we design the models to be printed upright without support material. This means cleaner details, no messy support removal and they take up less space so more can be printed at once (the average 3D printing nozzle is .4mm while the average printer Z-axis resolution is .1mm to .2mm).  


Here is a small overview of the set.